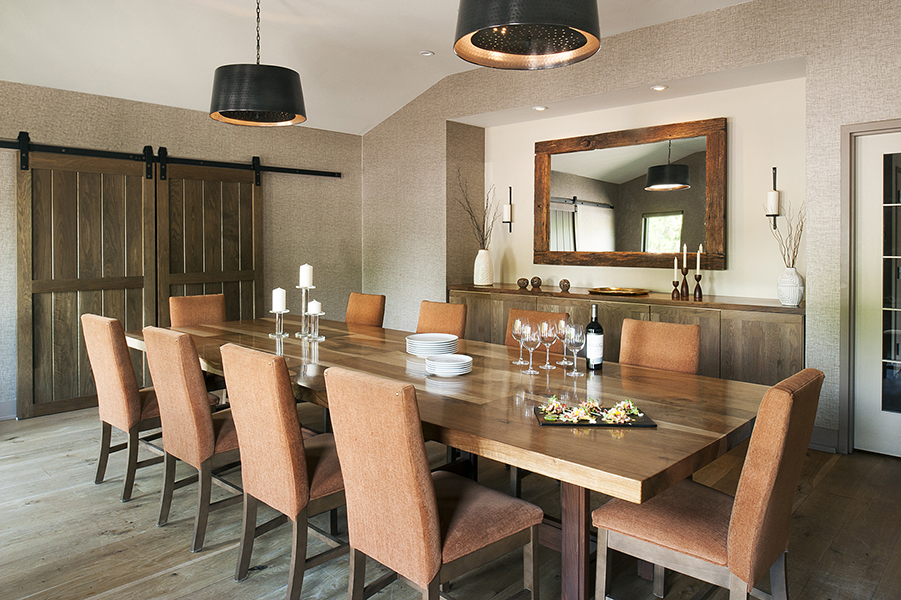 Keys to Smart Restaurant Design
Restaurants have so much possibility, and by hiring an interior designer, you can truly make the most of your space and bring people back again and again!  I have the chance to visit so many amazing restaurants in Philadelphia, an incredible culinary city.  This has helped me experience restaurant design from the perspective of both a patron and an interior designer.
FIRST IMPRESSION
Everyone knows that the entrance makes the first impression, but that starts outside.  Your entrance should fit your brand.  Sometimes that means clear signage and easily accessible doors, and for some establishments obscurity is part of the customer experience.  What will greet your guests when they arrive?  Our job is not only to design an attractive entry, but also one that is right on cue for your brand.  Part of our restaurant design process is to understand more about the clients you are trying to attract and the culinary experience you desire.  We then meld this information into a design that is an extension of all of these factors and create something you could have never imagined on your own.   
CUSTOMER AND STAFF EXPERIENCE
Overall layout is another key component to restaurant design that should be well considered.  Location and function of the back of house should meet the needs of the staff and management.  Does the floor plan provide a good flow for waitstaff?  Storage and delivery areas need to be strategically located so as not to interfere with the guest experience.  Durability of materials, acoustics,  and building and fire codes are all part of your designer's plan.  We anticipate these questions so that you can make the most informed decisions quickly and easily.  We've all been to that restaurant where you can't hear the rest of the party at your table, and those are the pitfalls we help you avoid through careful restaurant design.
SEATING CAPACITY
Seating is a key element in restaurant design, and you want to strike the right balance between comfort and capacity.   An interior designer will help you design an practical and efficient layout that allows for maximum efficiency without sacrificing quality.  We put a lot of consideration into bar seating, booths, chairs, tables, and private dining.  In turn, your guests are able to enjoy happy hour or a special dinner without even thinking about these things, and you can focus on the food and service.
RESTAURANT DESIGN DETAILS
After these foundational decisions about your restaurant design have been made, there are still choices regarding décor, flooring, walls, lighting, and even menu design and graphics.  All of this can seem overwhelming, which is where your designer comes in to help you narrow down choices to set the tone for the dining experience you want to create.  Partnering with an experienced interior designer will help you bring your vision to life more smoothly, and from there you'll work together to finalize the details until your dream is a reality!